Tips on Proper Eating and Nutrition as You Age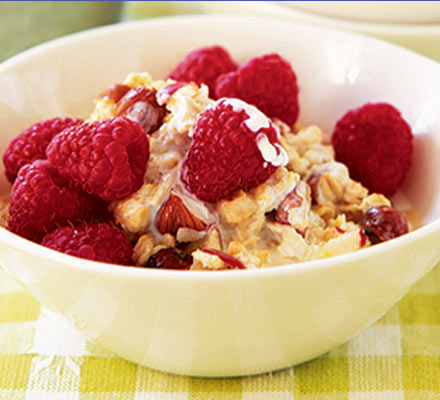 Bread for the Journey
As we prepare to head into fall it is the perfect time to reinforce the importance of eating well. This can be especially challenging for seniors who live independently and alone and are not inclined to put the thought and time into preparing a proper meal just for themselves.
If poor appetite or disinterest is your problem, here are some tips that might help:
Set the stage
Choose a comfortable place to have your meals and create an inviting eating space with flowers, nice music, and a favourite place setting.
Alter the venue
If the kitchen or dining table seems drab try having meals outside on the deck (temperatures permitting), or in front of a favourite TV program. You can also improve your mealtime by perusing paper or reading a favorite novel while you eat.
Work up an Appetite
Make your exercise time just before dinner. Go for a walk or sign up for yoga or an exercise class late in the afternoons.
Invite a friend
Ask someone to come and join you for a meal. It can be a family member, a friend or a neighbour. This will get you thinking about cooking something special and force you into the grocery store to see all that's fresh and in season. If this seems too daunting, make it a potluck and invite two friends!
Try a new recipe
Sometimes all you need is a little something new! Clip a simple recipe with not too many ingredients and give it a try. If it tastes good you will be inspired to share it with others and this can lead to a recipe exchange.
Meet a friend at a restaurant or order take out
Lots of restaurants have healthy choices on the menu and many offer seniors discount rates. Consider treating yourself once a month and order something you rarely would cook for yourself!
Consider moving to a place where meals are prepared in-house
There are lots of benefits to moving to a retirement community where you can enjoy the convenience of healthy meals provided for you and the enrichment of recreational, social, health and community benefits. To learn more about what's on the menu at an AgeCare Retirement Living communities check out a community in your area.

Other great shopping and cooking tips for seniors:
Prepare meals during your most energetic time of the day (even if it's morning) and make bigger portions so you can put some single portions in the freezer for another day.

If you like your produce fresh, purchase pre-cut veggies or ready-to-make salads in a bag.

Read ingredients and find healthier frozen dinners for occasions when you don't feel like cooking.
For best nutrition, choose dark green or brightly coloured vegetables and fruit.
Aim to eat at least 3 food groups in each meal (e.g. Whole grain toast with peanut butter and some banana or apple slices).
Remember to get 2-3 servings of protein per day: (e.g. meat, fish, canned fish, eggs, beans, peas, lentils).
If you don't care to drink milk try milk or yogurt shakes or consider adding a calcium supplement to your daily intake.
To stay healthy and avoid constipation drink 9-12 cups of fluid each day. This includes water, milk, juice, soup, coffee, and tea.