Senior Loneliness — How You Can Help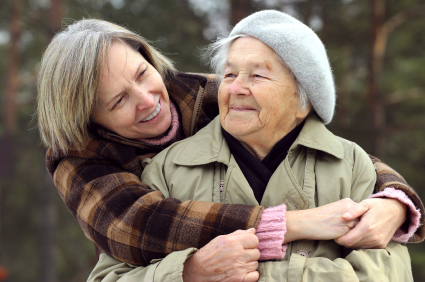 For many, the holiday season can be a particularly lonely time. This is especially true for seniors who are living on their own and don't have close family ties.

"My husband and so many of our friends have passed on now," said 79-year-old Donna Watson of Calgary. "I have a nephew in town but I don't like to burden him over the holidays, he has his own kids and grandkids to occupy his time."

New research shows that isolation and loneliness is a growing trend for ageing Canadians, and this problem can lead to a deterioration of physical and mental well-being. In some instances, loneliness in the senior population is considered an epidemic and is linked with dementia and premature mortality.

For Donna, regular attendance at her local YMCA is key for her overall health, but she admits that her confidence in driving beyond her neighbourhood is waning and she is struggling to keep up her positive outlook as another winter sets in.

"Over the years, I have mostly found myself retreating inward around this time of year. I do puzzles and watch old movies and hope the Christmas season passes quickly," said Donna. "But last year I had a wonderful surprise, a friend I swim with invited me to join her family on Christmas day. I had to push myself to go but it turned out real nice. It did my heart good to be around people and see the young children playing with their new toys."

In recent years many communities have rallied around a mission to help seniors feel connected and cared for. In some cities there have even been public campaigns calling on volunteers to reach out to seniors with regular visits by phone or in person.

Other suggestions on how people can come together to ensure elderly people are not feeling alone and isolated, are:
Have a conversation: When you find yourself next to a senior in your condo lobby, in a drug store, or at a bus stop, strike up a conversation. You'd be surprised how good this can make them feel – and you may be the only person they have spoken to in days.

Offer to take a senior out to do some shopping at a Christmas market, or take them to a mall where they can spend an afternoon enjoying the festive spirit.

Bring your well-behaved dog over to a senior's home or residence for a visit. You'd be amazed at the mood boost people report when an affectionate canine comes by for a pat.

Share your musical talents. Music is a well-researched antidote to everything from depression to chronic illness. If you play a musical instrument, consider bringing the gift of music to a seniors' residence in your neighbourhood.

Invite a senior you know along to a fitness facility on the days you are planning to attend. Or take them with you to a community event.
Offer to host a monthly tea group or book club just for seniors.

There are many ways we can all attend to the basic socialization needs of our ageing population. After all, we are all going down the road of aging. And all it takes to make a senior feel cared for is a small measure of patience and a desire to spread a little kindness.