10 Simple Ways You Can Help Seniors Overcome Loneliness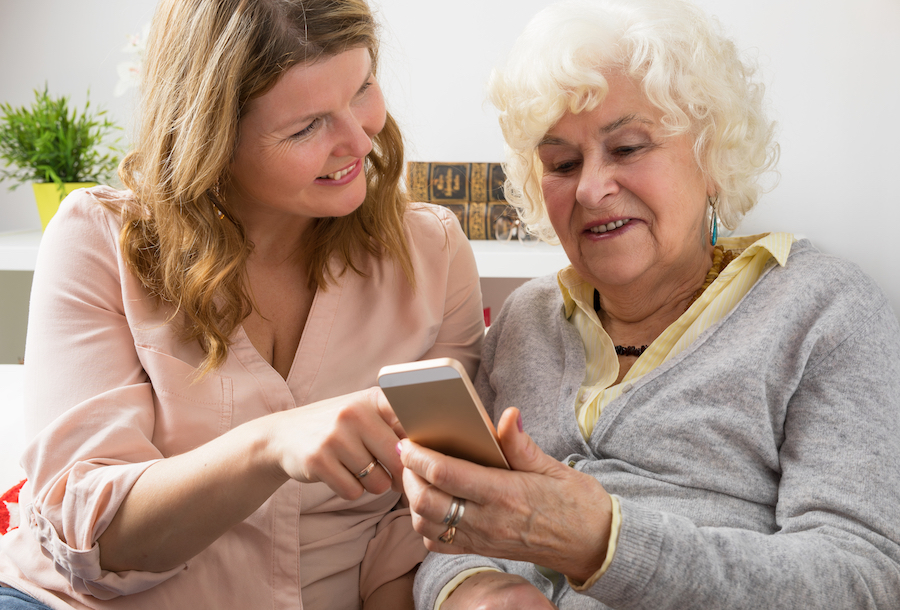 Loneliness and isolation are problematic at any age. But it's especially concerning when the people suffering are seniors with limited resources.

According to Statistics Canada, as many as 1.4 million elderly Canadians report feeling lonely, and according to the National Institute on Aging, loneliness and isolation can pose serious health risks, including cognitive decline and depression.

While some consider this to be something of a serious public health issue, the good news is, Government agencies and human health organizations have turned their attention to the well-being of seniors, helping by educating and streaming resources to help with the problems stemming from loneliness.

One such organization called RISE (Reaching Isolated Seniors Everywhere) has performed literature and environmental scans, and identified that some of the risk factors contributing to social isolation in seniors:
poor health
lack of interaction with family and friends
lack of community involvement
limited financial resources
little help with routine activities such as meal preparation and shopping
restricted transportation
lack of emotional support
low support with routine activities
inadequate physical and leisure activities
living alone
How You Can Help
When you look at the list of factors that can cause seniors to become isolated, there are quite a number of ways you can have a positive impact. So whether you have a senior friend or loved one in your life, or you're looking to volunteer and help a local senior, check out these simple ideas:

1. all regularly. Chat about current events and activities in your life. Share your thoughts and feelings and inquire about theirs.
2. Encourage any kind of physical activity. It could be walking, swimming, or chair yoga for seniors. Anything that helps keep them moving as best they can.

3. Try to facilitate social opportunities. Connect them to senior resources in their area. Explore hobby groups such as art, card games, bingo, quilting, bible study.
4. Visit as often as you can and bring along kids, friends, and pets on occasion for some diverse companionship.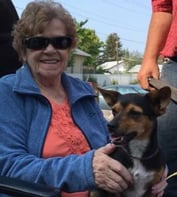 5. If they live independently, have cooking dates. Spend an afternoon preparing food for the week.
6. Bring them to your home for tea or a meal. Even a short visit to someone else's house can be very enriching.
7. Take them on an outing. Use public transit for unique stimulation and visit a museum, library, park, or seniors center. Even taking them to the grocery store can be a way to keep them feeling like they are apart of daily life.
8. Participate in an anonymous gift-giving program, like Christmas to Remember, that helps spread cheer to lonely and/ or financially-challenged seniors and sends the message that they are being remembered over the holidays.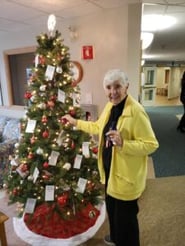 9. If you aren't actively involved with a senior family member, you can find a senior in your neighbourhood and essentially, adopt them. You can offer time, interaction and transportation, and you can help connect them to the resources they need to enhance their well-being.

10. Enroll in an Adult Day Support program offered at various seniors communities in your area. These programs offer recreational activities, mental stimulation and social connection that can greatly alleviate loneliness.
Another alternative, if the senior in your life is living independently, is to consider introducing them to the many benefits of an independent retirement community, like AgeCare. These new generation seniors' communities have all the resources in-house to help seniors maintain their independence while staying active and engaged. Many are warm, inviting and full of friendship, joy, and vitality – a perfect antidote to loneliness.

About Retirement Living at AgeCare
Retirement Living at AgeCare is designed for seniors who a self-sufficient, active and looking to get the most out of retirement. We provide amenities and services to help seniors flourish, and enable them to stay independent, longer.

For one all-inclusive monthly rate, residents receive their own private apartment complete with a living room, kitchenette, and 4-piece bathroom. Rent also includes 3-daily meals planned by a Red Seal Chef, snacks and refreshments, laundry service for sheets and towels, recreation and social activities, 24-hour emergency response, and so much more.

Interested in learning more about our Retirement Living communities? Check out any of our 5 locations in Canada including Calgary, Lethbridge, Brooks, Medicine Hat, andBurnaby