How to Enhance the Holidays for Seniors ~ Gift Giving & Activity Suggestions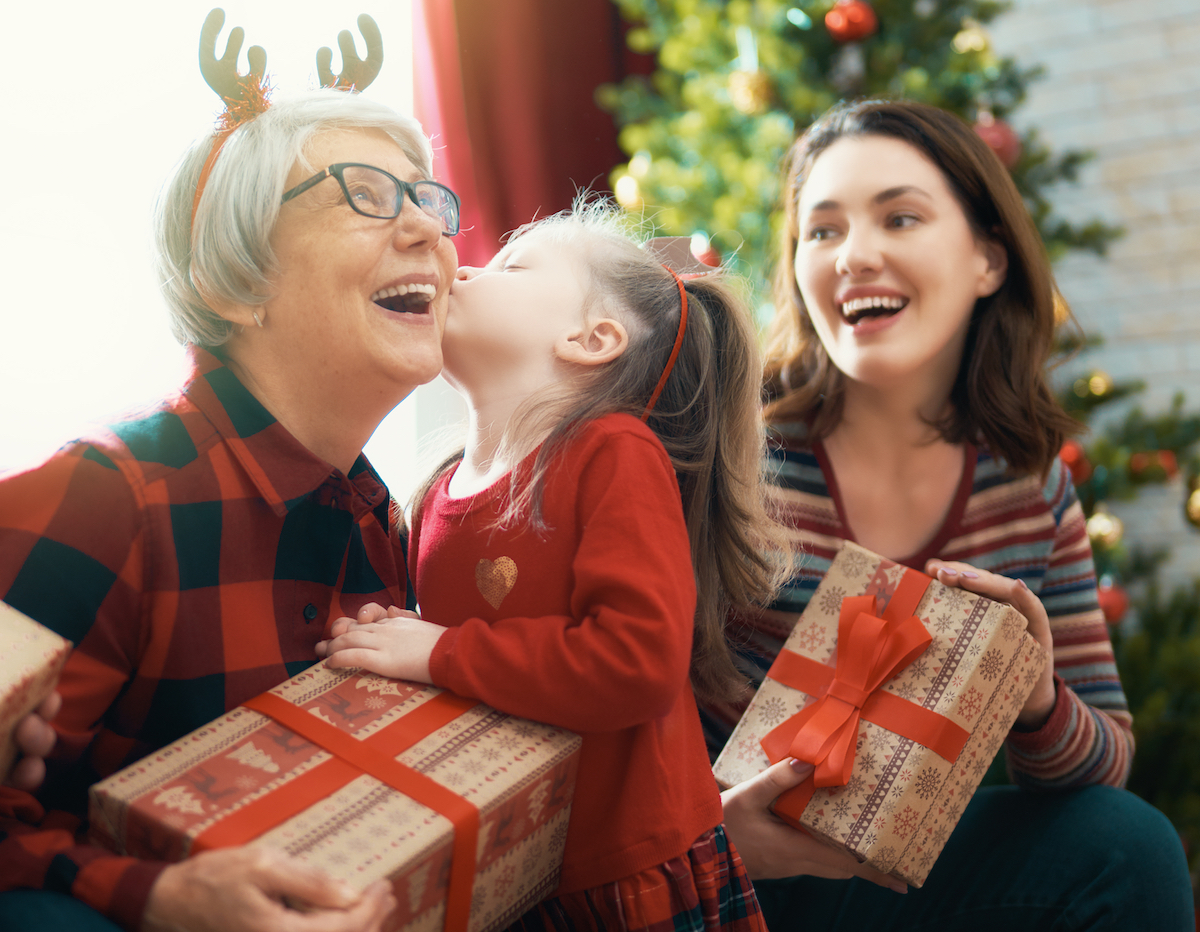 Gifting to Seniors
As you set your sights on just the right gift for your senior loved one this holiday season, consider the fact that gifts that involve sharing and caring mean so much more than any gift that will take up space in their compact living area.
Here are a few gift ideas that don't include wrapping or clutter:
Homemade baked goods or other favourite edibles
A special outing (such as a Christmas concert, a play, afternoon tea, or a scenic drive)
Personal pampering (nails, hair, foot care, or for grandpa – a hot towel shave)
An afternoon together looking at pictures and sharing memories
Enjoy a classic Christmas movie together
A special church service, senior's hymn sing, or Christmas tea
Making Holiday Plans With Seniors
Keep in mind that the holidays can be stressful for seniors, as plans often involve a dramatic change in routine, a more hectic pace, and increased socialization. While events may be welcomed and exciting, it's important to plan thoughtfully, bearing in mind that they may have limitations, limited energy, and difficulty articulating their needs.
Here are some suggestions:
Don't overdo it!
More might be better when you're younger, but as you get older, more is simply too much. On that note, consider inviting your loved one to just one or two holiday events, rather than immersing them in all the festivities. Consider factors like noise levels and crowds and ask yourself if this will suit your loved one. If not, plan to include them only in the calmer parts of your festivities, or at the very least, if there is lots of hype then provide them with an easy place to retreat to when they have had enough.
Take the holiday spirit to them
While some seniors might enjoy being included in holiday activities, it may feel stressful to leave the comforts and familiarity of their home space. One idea is for you to bring a meal, or dessert, or games to them. In some communities, like at AgeCare, you can even reserve a larger room to accommodate your family and room for an activity.
Be mindful of rich food
Whether they are living independently or in an assisted living residence, your loved one may not be used to eating rich main courses and decadent desserts. Consider serving up small portions to avoid stomach upsets, and don't forget to help them stay hydrated.
Build-in time for rest & quiet
Especially if your senior loved one is coming to stay with you for an extended period, build in lots of time for rest and solitude. No matter how much they express interest and willingness to take part in all that's going on, be mindful that the pace is likely not what they are used to and if they overextend, they may pay a price. Provide gaps for quiet and spaces for rest and alone time.
Ask & listen
In truth, none of us can fully understand what it feels like to be old until we get their ourselves. Consequently, it's a good idea to make a practice of checking in with your aging loved one frequently. Ask if they are doing okay, if they need something, or if there are any adjustments you can make to help them be more comfortable. Give them the option of staying or leaving – of having you stay or leave. Listen to their answers and pay attention to their nonverbal signals. Most of all respect and honour their wishes.
If you remind yourself that the most important thing of all is spending time together, it might help you with your own degree of caregiving stress over the holidays. And don't forget to be present in the moment; your time together is precious and fleeting!