How Retirement Living Can Improve Your Life During the Pandemic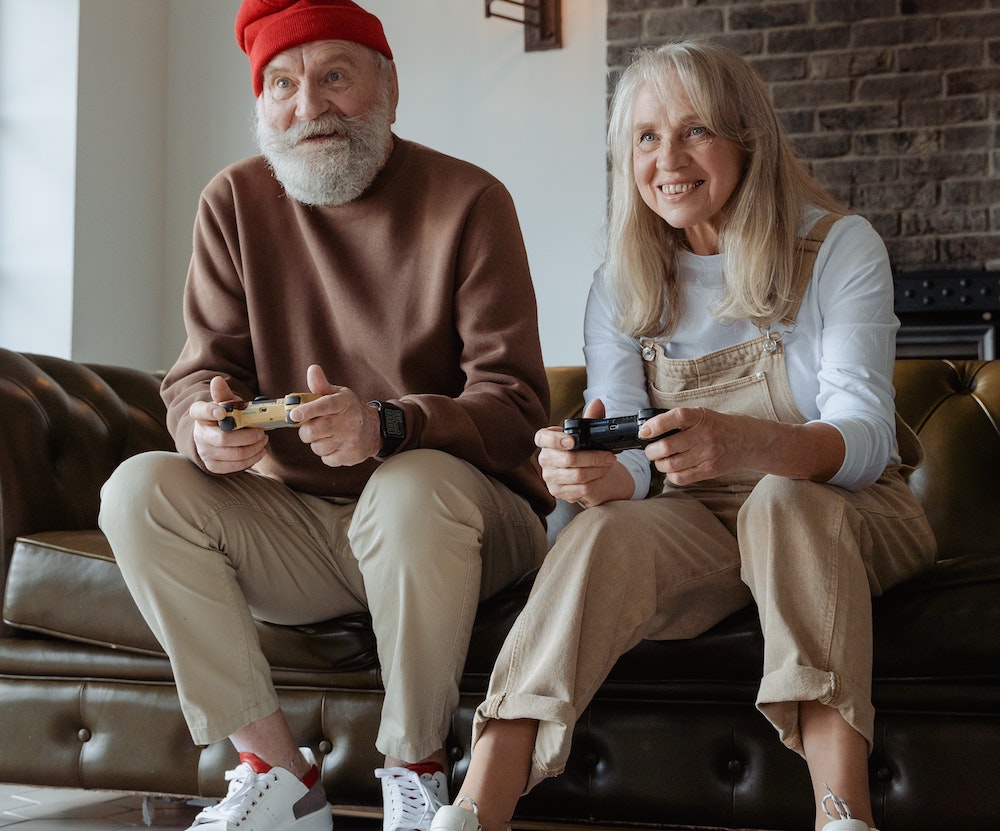 While there is no question, the pandemic has forever changed our world, what hasn't changed is the fundamental fact that humans are wired for connection.
Young or old, introverted, or extroverted, endless studies show we need the company of others to sustain us. That social interaction and belonging are vitally important to our physical and mental well-being.1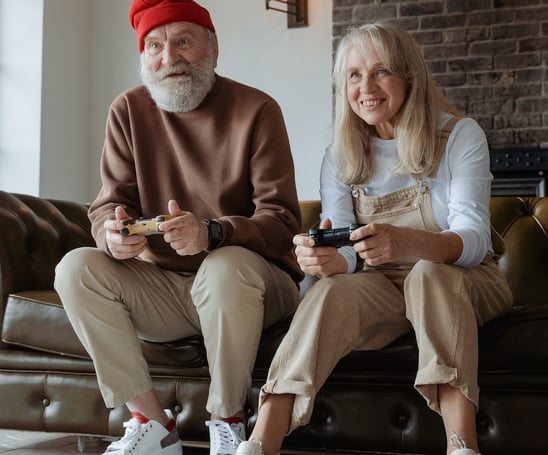 This is the philosophy retirement communities are built on, and why today, even amid a global pandemic, or perhaps EVEN MORE because of the tremendous upheaval in the world, retirement communities are a safe solid landing place.
For those who crave community and value independence buffered by support, there is no question we are better together.
"I feel very fortunate to be living in this residence, especially today with all that's going on in the world. This is home. It feels safe to me. And when you're living in a place with other people, you still get to be on your own but you don't get lonely." – Karen Wight, AgeCare Retirement Living resident
Value to Consider
For any one of us, applying safety practices and navigating the mental and emotional landscape of social isolation is extremely difficult; for seniors, the challenges are amplified.
We know all too well that fear, isolation, and loneliness pose additional and serious risks to our health.2
But seniors do not have to weather this storm alone. AgeCare communities are a safe, comfortable haven of wellness and support.
In addition to all of the soguht-after features of all-inclusive living (private suites, weekly cleaning, staff support, etc.) seniors in AgeCare retirement communities benefit from:
Robust disinfecting and distancing protocols
A built-in circle of friendship and support
Optional activities and safe social gatherings
Daily meals provided so no need to cook or grocery shop
Free delivery of prescriptions and pharmaceutical items
"AgeCare has handled the pandemic very well; right from the first day, they have been excellent about being upfront with us, keeping us informed, and taking all the measures very seriously. I would not want to have to go out there to get my own groceries or prescriptions – at this time in my life, this is definitely the best situation for me." – Karen Wight, AgeCare Retirement Living resident
Together We Stand
In all times, but especially in these times, it is imperative that seniors are empowered and supported.
Older adults need and deserve a safe home that allows them to maintain their independence, live comfortably, and satisfy their vital need for support and connection to stay young.
At AgeCare, we know seniors, and we know that connection and community are important factors in their overall health.
Interested in visiting a Retirement Living community near you? Select a location below and request an in-person visit with our experts:

Enduring Merits of AgeCare
For over two decades, AgeCare has lived our mission to provide the best living quality of life and living experiences for all our residents. Driven by our guiding principles of trust, respect, quality, and teamwork, we remain firmly committed to our vision to be the premier communities of care and wellness.
In this era of Covid-19, we have taken our dedication and commitment to new heights. Health and safety are paramount, hence all our communities vigilantly adhere to AHS protocols and take extraordinary measures to ensure residents continue to live well and to benefit from the enriching effects of a supportive community. Read more on our Covid protocols.
---
Sources:
[1] "Humans are wired to connect, and this connection affects our health." American Journal of Lifestyle Medicine
[2] "Social connection can lower anxiety and depression, help us regulate our emotions, lead to higher self-esteem and empathy, and actually improve our immune systems. By neglecting our need to connect, we put our health at risk." Our World in Data - February 2020
Photo Credits:
MART PRODUCTION from Pexels
Brett Sayles from Pexels