Dear Residents and Families,
We remain committed to providing updates to our residents, families, and staff at AgeCare. As such, we are providing weekly updates to keep you all informed on what is happening at our communities and organization-wide.
This weekly update includes:
Staying Safe in the Community: As restrictions lift, you can continue to protect yourself while out in the community.

Visitation Guidelines – How to stay safe during your visits

Recreation & Activities - An update on our recreation and activities as the need to stay active, intellectually stimulated, and socially connected never ends.

Weekly Shout Out - Sharing good news stories and gratitude for our residents, staff and community.
Thank you all for your continued support.
Sincerely,
Cindy Kahlon,
Administrator
Harmony Court Estate & Care Centre
Staying Safe in the Community
As we continue to move towards normal, it is important to remember that COVID-19 has not left us entirely. While increasing vaccination rates are helping to protect us, there are still measures you can take to keep yourself and our communities safe.
Frequent and Correct Hand Hygiene:

When using soap and water, wash your hand for a minimum of 20 seconds.
Use hand sanitizer with 60% or greater alcohol content.
Wash your hands after using the washroom, before you eat, after contact with another person and after touching high-use surfaces.

Avoid certain or busier public settings or go during non-peak times
Maintain a physical distance of 6ft between others when in a public area, especially when indoors.
Limit unnecessary travel out of province or country.
Perform regular health checks for yourself to ensure you are not experiencing symptoms.
Recognize when you don't feel well and isolate as necessary.
Visitation Guidelines
Effective Monday, July 19, an easing of restrictions at Harmony Court Estate and Harmony Court Care Centre will go into effect. This guidance supports safe, meaningful visits while adhering to infection prevention & control requirements. The restrictions on visitation are grounded in regional/Provincial Health Officer orders under section 32(2)(b)(ii) of the Public Health Act.
Harmony Court Care Centre Visitation Guidelines
As of Monday, it is no longer a requirement to pre-book your visits with a resident in the care centre. Any scheduled visits that are booked on or after the 19th are no longer required, however, You are welcome to still come at those times as the hours are still within the new visiting hours.
It is strongly recommended that long-term care visitors are fully vaccinated with two doses (the second dose received a minimum of two weeks prior).
Fully Immunized
Must wear a medical mask in all indoor public/common areas, including to and from the resident's room.
Can remove mask while visiting the resident in their suite or designated area.
Not Immunized or Partially Immunized
Must wear a medical mask at all times, including visiting with the resident in their suite or indoor public/common areas.
Time:
To allow for screening, visiting hours are:
Monday through Sunday
9:30 am to 12:00 pm
1:30 pm to 5:00 pm
6:30 pm to 8:00 pm
Location:
Visits can occur in the resident's suite, designated areas, or outside.
Whenever possible, residents residing in shared suites-(semi-private), visits should occur in a designated area or outside. If the visit is occurring in a shared suite, the number of visitors may be limited to maintain physical distance from the other residents.
When entering, visitors must be screened and follow ALL safe visiting practices and COVID-19 protocols.
Harmony Court Estate Visitation Guidelines
There is a strong recommendation that all visitors be fully immunized - two doses with the second dose received a minimum of two weeks prior.
As of Monday, there will be no additional requirements or restrictions around Estate visitation. We ask that all visitors continue to follow all public health guidance.
Virtual Visits
We are encouraging in-person visitation when possible. Virtual Visits will still be available, but we ask that they be reserved for those who cannot visit in person. To book a virtual visit and window visits with your loved one, contact hcrecreation@agecare.ca or (604) 527-3328 between 9:30 am to 3:30 pm, Monday to Friday.
Recreation & Activities
Our recreation team is working hard to create engaging activities that enrich the mind, body and spirit. We are taking a measured, phased approach to recreation activities. Each week we will be reassessing how these are going and make any adjustments that may be required.
In both Harmony Court Estate (Independent Living) and the Care Centre (Long Term Care), we are cohorting residents into groups. They may enjoy the activities with the same residents each time. All cohort recreation programs will involve no touching of each other or shared objects.
During all interactions, staff continue to practice exceptional hand hygiene, wear Personal Protection Equipment (PPE), and are using extreme diligence in enhanced cleaning and disinfecting procedures.
Download the Care Centre Calendars:
Download the Estate Activity Calendar:
Weekly Shout-Out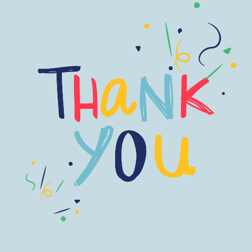 Thank you to our incredible residents and their families for all of your support this past 18 months.
It is because of your dedication to keeping our communities safe that we can enjoy new freedoms today. No one has had to sacrifice more than you. So this week, YOU are the shout-out.
Thank you for your commitment to keeping our communities safe.
Thank you for your flexibility to changes with orders, guidelines and protocols.
Thank you for your trust while we navigated this pandemic together.