Dear Residents and Families,
We remain committed to providing updates to our residents, families, and staff at AgeCare. As such, we are providing weekly updates to keep you all informed on what is happening at our communities and organization-wide.
We're sending our update a day early this week so that we can share new information around visitation before the weekend.
This weekly update includes:
Staying Safe in the Heat: Information on staying safe and comfortable in the heat.

Visitation Guidelines – How to stay safe during your visits

Recreation & Activities - An update on our recreation and activities as the need to stay active, intellectually stimulated, and socially connected never ends.

Weekly Shout Out - Sharing good news stories and gratitude for our residents, staff and community.
Thank you all for your continued support.
Sincerely,
Cindy Kahlon,
Administrator
Harmony Court Estate & Care Centre
Staying Safe in the Heat
The forecast is once again calling for hot weather, which can lead to sunburns, exhaustion and dehydration. Here are some tips for staying safe in the summer:
Stay Hydrated: Did you know by the time an older adult feels thirsty, they are likely already experiencing mild dehydration? Stay proactive with your water intake by:
Set a timer on your phone to remember to rehydrate.
Use a large dark-coloured glass – if you notice it, you're more likely to remember to drink!
Try foods that hydrate – berries, watermelon, tomatoes and cucumber are just a few to consider.
Dress for the elements: You wouldn't go out without a toque or mittens in -20, so don't forget to dress for the weather when it's +20!
Choose a sunscreen with broad-spectrum protection and minimum SPF 30: This will protect you from both UV and UVB rays – both of which damage skin. Remember to reapply frequently, especially if you are sweating.
Sunglasses: Your eyes need protection from UV rays too. Look for sunglasses with UV protection.
Clothing: Consider wearing loose and light clothing with good coverage to further protect yourself from the sun. And don't forget a hat!
Plan your visit: If planning an outdoor visit, make sure you are familiar with where you are going ahead of time so you can plan.
Is there shade? Outdoor structures are not always available so consider bringing an umbrella or going elsewhere to get some shade.
Are you near a water station? If you are going to be away from amenities, bring a large water bottle to help you stay hydrated.
Try to avoid being outside between 10 am – 4 pm when the sun is the strongest.
Visitation Guidelines
Effective Monday, July 19, an easing of restrictions at Harmony Court Estate and Harmony Court Care Centre will go into effect. This guidance supports safe, meaningful visits while adhering to infection prevention & control requirements. The restrictions on visitation are grounded in regional/Provincial Health Officer orders under section 32(2)(b)(ii) of the Public Health Act.
Harmony Court Care Centre Visitation Guidelines
As of Monday, it is no longer a requirement to pre-book your visits with a resident in the care centre. Any scheduled visits that are booked on or after the 19th are no longer required, however, You are welcome to still come at those times as the hours are still within the new visiting hours.
It is strongly recommended that long-term care visitors are fully vaccinated with two doses (the second dose received a minimum of two weeks prior).
Fully Immunized
Must wear a medical mask in all indoor public/common areas, including to and from the resident's room.
Can remove mask while visiting the resident in their suite or designated area.
Not Immunized or Partially Immunized
Must wear a medical mask at all times, including visiting with the resident in their suite or indoor public/common areas.
Time:
To allow for screening, visiting hours are:
Monday through Sunday
9:30 am to 12:00 pm
1:30 pm to 5:00 pm
6:30 pm to 8:00 pm
Location:
Visits can occur in the resident's suite, designated areas, or outside.
Whenever possible, residents residing in shared suites-(semi-private), visits should occur in a designated area or outside. If the visit is occurring in a shared suite, the number of visitors may be limited to maintain physical distance from the other residents.
When entering, visitors must be screened and follow ALL safe visiting practices and COVID-19 protocols.
Harmony Court Estate Visitation Guidelines
There is a strong recommendation that all visitors be fully immunized - two doses with the second dose received a minimum of two weeks prior.
As of Monday, there will be no additional requirements or restrictions around Estate visitation. We ask that all visitors continue to follow all public health guidance.
Virtual Visits
We are encouraging in-person visitation when possible. Virtual Visits will still be available, but we ask that they be reserved for those who cannot visit in person. To book a virtual visit and window visits with your loved one, contact hcrecreation@agecare.ca or (604) 527-3328 between 9:30 am to 3:30 pm, Monday to Friday.
Recreation & Activities
Our recreation team is working hard to create engaging activities that enrich the mind, body and spirit. We are taking a measured, phased approach to recreation activities. Each week we will be reassessing how these are going and make any adjustments that may be required.
In both Harmony Court Estate (Independent Living) and the Care Centre (Long Term Care), we are cohorting residents into groups. They may enjoy the activities with the same residents each time. All cohort recreation programs will involve no touching of each other or shared objects.
During all interactions, staff continue to practice exceptional hand hygiene, wear Personal Protection Equipment (PPE), and are using extreme diligence in enhanced cleaning and disinfecting procedures.
Download the Care Centre Calendars:
Download the Estate Activity Calendar:
Weekly Shout-Out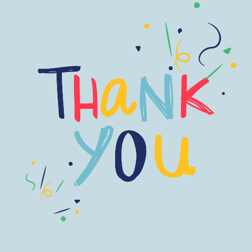 Shout out to Marie Josee or MJ for her amazing work as a screener and visitor coordinator!

MJ is one of the fresh and young faces at Harmony Court. Her commitment to providing responsive and helpful support to the residents' families during their visits – on-site or virtually has continued without fail during this stressful time. She has been resilient, reliable, and committed.

We acknowledge her hard work and greatly appreciate MJ!