Dear Residents and Families,
We remain committed to providing updates to our residents, families, and staff at AgeCare. As such, we are providing weekly updates to keep you all informed on what is happening at our communities and organization-wide.
This weekly update includes:
Medal of Good Citizenship – Nominate someone who went above and beyond during COVID-19.
Visitation Guidelines – Information on how to have a safe visit with your Care Centre loved one.
Recreation & Activities - An update on our recreation and activities as the need to stay active, intellectually stimulated, and socially connected never ends.
Weekly Shout Out - Sharing good news stories and gratitude for our residents, staff, and community.
Thank you all for your continued support.
Sincerely,
Cindy Kahlon,
Administrator
Harmony Court Estate & Care Centre
Medal of Good Citizenship
This year, the Medal of Good Citizenship celebrates people who went above and beyond during COVID-19.
The B.C. Medal of Good Citizenship celebrates British Columbians who have acted in a particularly generous, kind or selfless manner for the common good without expectation of reward.
In 2021, the medal will recognize those who have gone above and beyond in their efforts during the COVID-19 pandemic.
Visitation Guideline - Harmony Court Care Centre
As we continue to follow all public health measures, we want to take the time to remind you of some guidelines that are still in place.
Before you visit:
Even the slightest symptom could be COVID-19. Be honest with how you are feeling - if you're questioning a symptom, play it safe and stay home.
If you are taking a resident on an outing, please remember to follow all public health measures like restrictions on gathering indoors. These are not dependent on vaccination status.
Make sure you use all appropriate personal protective equipment (PPE) during your visit and practice physical distancing.
Given the increased risk around eating and drinking – no outside food or beverages are allowed during your indoor visits.
Download our Social, Essential, and Community Outings Visit Guides (PDFs) for details and booking hours to ensure a safe and stress-free visit.
Virtual Visits
As provincial COVID-19 cases continue to rise, we ask that all visitors review and consider their own need to visit their loved ones in person. We encourage friends and family to take advantage of our virtual and window visits.

To book a virtual visit

and window visits

with your loved one, contact hcrecreation@agecare.ca or (604) 527-3328 between 9:30 am to 3:30 pm, Monday to Friday.

Our recreation team is working hard to create engaging activities that enrich the mind, body and spirit. We are taking a measured, phased approach to recreation activities. Each week we will be reassessing how these are going and make any adjustments that may be required.

In both Harmony Court Estate (Independent Living) and the Care Centre (Long Term Care), we are cohorting residents into groups. They may enjoy the activities with the same residents each time. All cohort recreation programs will involve no touching of each other or shared objects.

During all interactions, staff continue to practice exceptional hand hygiene, wear Personal Protection Equipment (PPE), and are using extreme diligence in enhanced cleaning and disinfecting procedures.
Download the Care Centre Programs:
Rosewood Calendar
Wedgewood Calendar
Download the Estate Activity Calendar:
Harmony Court Estate Calendar
Weekly Shout-Out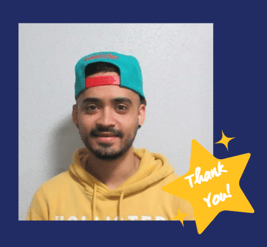 This week we're shouting out Arvind!

Arvind, your efforts have not gone unnoticed. You keep impressing us with all of your efforts. Whenever we request you to go above and beyond, you do so with a positive attitude.

Thanks for helping the whole team at Harmony Court!